Book Title:

History of Applied Science & Technology

Subtitle: An Open Access Textbook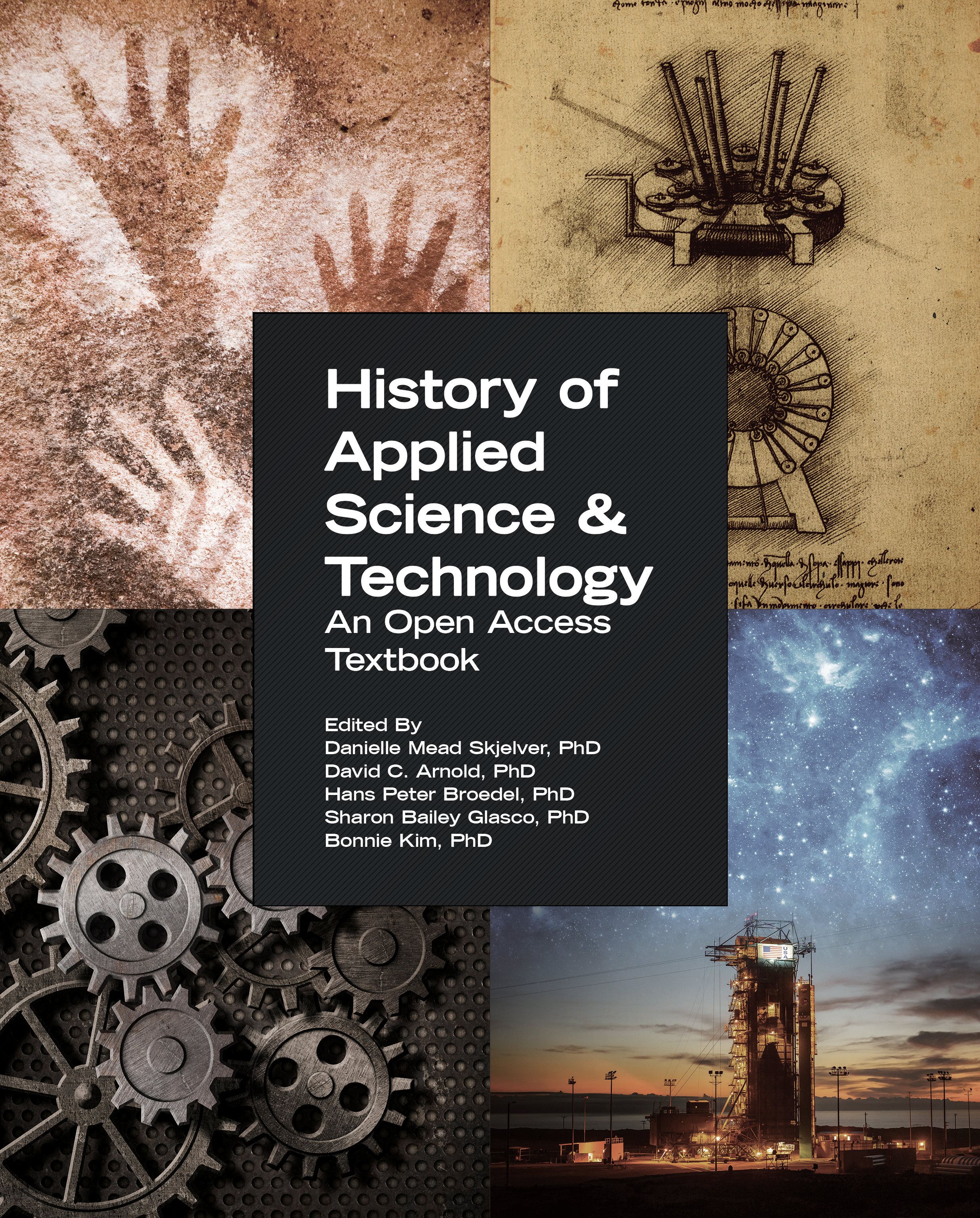 Book Description: This textbook is designed to to meet the needs of History of Applied Science and Technology courses at colleges and universities around the world. Chapters will be organized around the theme of the transformative impact of technological and epistemological changes on worldview and human behavior as they relate to everyday life and global choices. We believe this textbook is the first History of Applied Science and Technology textbook to take a global approach, addressing persistent gaps in coverage in Africa, Asia, and the Americas. This is a collaborative, open access project. If you are interested in participating, please let us know in the Rebus Community forum.
License:
Creative Commons Attribution