10

Working with Survivors of Gender-Based Violence
Dessie Clark, Ph.D., & Joshua Brown, LCSW
---
The purpose of this case study is to explore the process and outcomes of a collaboration between researchers and a community-based organization serving survivors of gender-based violence, Fort Bend Women's Center.
---
The Big Picture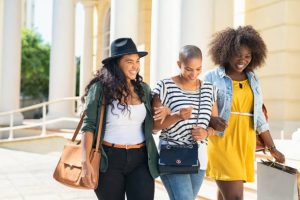 Gender-based violence is a rapidly growing social concern and even more so as the world continues to grapple with the effects of Covid-19.  The implications of gender-based violence are too numerous to name here, but there are several special considerations for this population, including attrition (this population can be more transient than others), high caseload and rate of burnout for front line workers, as well as the physical and psychological effects of abuse, including traumatic brain injury (TBI) and initial reluctance to trust others. Further, gaps in existing work with survivors of gender-based violence include a mismatch between the expectations of researchers and the realities of those who are on the frontlines in these organizations and the people that they serve. The purpose of this case study is to explore the process and outcomes of a collaboration between researchers and a community-based organization serving survivors of gender-based violence, Fort Bend Women's Center. We propose that focusing attention on communication, trust, buy-in, and burnout are critical for collaborations between researchers and community organizations that serve survivors of gender-based violence.
It is important to understand that collaborations, such as the one detailed in this case study, do not begin by happenstance. Strong collaborations can take time to develop. For this reason, the authors find it important to explain the origins of this project. In 2012, Abeer Monem (now former) Chief Programs Officer of the Fort Bend Women's Center (FBWC) began to explore reasons why a portion of the agency's Intimate Partner Violence (IPV) survivors were struggling to progress toward self-sufficiency, despite the agency's existing program offerings such as case management and counseling. As the agency explored the reasons behind the lack of progress, it became clear that one of the main reasons could be potential traumatic brain injury (TBI) in the survivor population. Eager to confirm their suspicion, agency personnel embarked on the discovery and research phases of the intervention's lifecycle.
It was first deemed necessary to determine if agency survivors indeed exhibited a likelihood of traumatic brain injury. FBWC personnel began administering the HELPS Screening Tool for Traumatic Brain Injury (HELPS) (M. Picard, D. Scarisbrick, R. Paluck, International Center for the Disabled, TBI-NET, and U.S. Department of Education, Rehabilitation Services Administration). The HELPS Screening Tool is a simple tool designed to be given by professionals who are not TBI experts. FBWC personnel began by offering the HELPS upon intake to survivors seeking services. The initial findings found that over 50% of survivors screened positive for a potential brain injury incident. With this knowledge, FBWC program leadership began exploring neurofeedback as an innovative approach to assisting survivors exhibiting symptoms of TBI. FBWC approached another non-profit organization that was focused on researching and propagating neurofeedback in public school-based settings. After deliberations between leadership groups, a budget and project plan was finalized.
FBWC leadership began seeking funding from various sources and, after several attempts over approximately 18 months, two sources (one governmental, one non-governmental) agreed to fund the initial work of the neurofeedback project. Initial funding covered the neurofeedback equipment as well as the cost of setup, training, and mentoring by a board-certified neurofeedback clinician. In late 2014, FBWC began an initial pilot program to determine the impact and efficacy of a neurofeedback training program for Intimate Partner Violence (IPV) survivors with potential brain injury in an agency setting.
In 2017, I (Dessie Clark) traveled to Houston, Texas where she was introduced to Abeer Monem, the previous Chief Programs Officer of FBWC. During this meeting, Abeer shared information about an innovative neurofeedback program that was happening at FBWC. She described the approach and noted that they had been collecting data on the program to try to assess efficacy and impact. Dessie was intrigued and agreed to visit the site later that week. Upon arrival, Dessie was introduced to Joshua Brown, a board-certified neurofeedback clinician, who was the Director of Special Initiatives (now Chief Programs Officer) and one of the founders of the neurofeedback program. After multiple discussions, an agreement was reached between the two parties to begin a collaboration.

Community Assets & Needs
Fort Bend Women's Center provides comprehensive services for survivors such as emergency shelter, case management, counseling, housing services, and legal aid. It is important to acknowledge that there are components of Fort Bend Women's Center that are unique to the way the agency approaches service provision.  Community assets will vary widely, even amongst similar populations. That being said, we believe the following assets are important to intimate partner violence survivors generally. First, FBWC emphasizes a trauma-informed care approach to working with survivors. The service model is voluntary (as opposed to other models that may have mandatory or compulsory services) and non-judgmental. Specifically, at FBWC, there was existing trust between staff and survivors. This is largely due to a rules reduction, trauma-informed care model that focuses on enhancing internal motivation in survivors and open and honest communication with staff. This helps to create a culture where survivors feel willing and able to be more open about their experiences and the challenges they are facing. Important elements of this model include the offering of voluntary services and non-judgmental advocacy. This model has led to survivors developing a vested interest in the success of FBWC as an agency. Many survivors participated in the research because they felt motivated to share with others their positive experiences at FBWC. Also, many survivors return to FBWC to volunteer following service provision. Please note that the intrinsic motivation to stay involved with FBWC is not a common phenomenon in this community. This illustrates the importance of continual work on trust, safety, and confidentiality.
The IPV survivor community has myriad needs, and no one IPV community will have the same needs. For this partnership, there were several key needs of the survivors at Fort Bend Women's Center that became vital to address in order to successfully implement the partnership. These needs included trust, safety, confidentiality, and adaptability. Given the trauma that survivors have experienced, these components need to be taken into consideration in interactions with other survivors, staff, and members of the research team.
Trust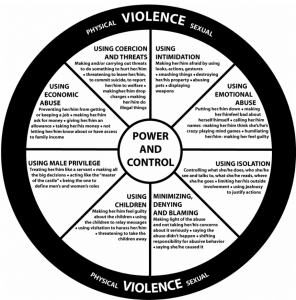 The survivor population at Fort Bend Women's Center have experienced violence from a family member and/or sexual assault. FBWC data suggests that over half of the survivors seeking services at FBWC have experienced multiple traumatic experiences. Additionally, some survivors may have had difficult experiences with the justice system, the medical establishment, and other helping professionals. Experiences of trauma can cause distrust from the survivor when seeking services. Additionally, there is a high incidence of mental health disorders in survivors, including paranoia, that can impede the creation of a trusting relationship. Establishing trust became a vital step in survivor recruitment. For effective recruitment, it was imperative that survivors trusted that their information would be kept in confidence and that what they were being asked to participate in would not harm them. As previously mentioned, a culture of trust already existed between survivors and staff. The research team was able to build on this by including staff in the research collaboration. Staff members were included in project development, which allowed them to have a deeper understanding of the work. Staff's enthusiasm for the collaboration, which was shared with survivors, helped extend the pre-existing trust that survivors had with staff members to the research collaboration.
Safety
Safety is of utmost importance to survivors who are fleeing violence. While one might only think of physical safety with this population, it is also important to take psychological safety into account. Steps were taken in this program to ensure that participating survivors understood the likelihood of any psychological harm due to sharing their traumatic experiences. Mental health staff was identified on a rotating basis to act as an on-call resource should survivors need it.
Confidentiality
Confidentiality of personal information directly involves trust and safety. Many survivors in our program feared for their lives and did not want anyone to know where they were or what they were doing. It is important when working with this population to ensure confidentiality. This is not only ethically and legally important, it is also important in building a long-lasting program. When thinking about effective confidentiality, one should consider their applicable agency, state, and federal confidentiality rules and regulations. At a minimum, it is important to execute a confidentiality agreement with the participant.
Collaborative Partners
To begin the process of engaging in effective research collaborations, it is often difficult to identify an effective community partner, and it is a somewhat arduous process.  While individuals and organizations in academia understand the merits of research, this is not always the case for community organizations. Even in cases where community organizations recognize these benefits, there may be barriers, such as trust, due to historical harms done to communities by researchers. Additionally, community organizations often face strains due to limited resources or capacity to support research which researchers may fail to acknowledge or understand. These issues can create barriers for researchers who are interested in partnering with organizations that have survivor populations. This also causes issues for community organizations who may be less likely to have access to research, including best practices, given academic publishing practices.
Building understanding and trust between researchers and community partners is at the heart of a successful collaboration. A solid research partnership with a community organization requires buy-in from both sides. Whether from the perspective of the community organization or the researcher, it is imperative to find a partner that communicates effectively. This involves clearly defining each party's expectations upfront, making sure that the terms that are used are clearly understood (including any potential jargon), and discussing the importance of flexibility in timelines. A great example of the lack of work on building understanding and trust is the story of the (now-defunct) nonprofit Southwest Health Technology Foundation (SWHTF) in which one author, Joshua Brown, was an employee. SWHTF was a small organization that was focused on evaluating the effectiveness of neurofeedback in existing systems (such as public schools). SWHTF began several data-driven pilot projects without the assistance of a research partner. These data showed the potential positive effects of neurofeedback interventions on behavior and academic performance. However, these data never saw the light of day. SWHTF leadership attempted to partner with four different research institutions to analyze the data. All four attempts ultimately failed without yielding tangible results. This was due to a failure on the part of SWHTF and the researchers to build trust and understanding through defining clear expectations, clearly understanding each party's role, and agreeing on expected outcomes.
An important part of building trust is approaching a partnership with strategies that are aimed at the education of staff and survivors who will be involved.  While SWHTF is a relevant example, the focus of this case study is the project conducted with Fort Bend Women's Center (FBWC). We found the most effective approach to building trust and understanding was to focus on educating staff about our project first. We identified the case managers as those staff who have the most contact with survivors and have built up the most trust. When educating staff members, we found that it wasn't as important that they fully understood all the specifics of the project but, rather, that they had enough of a basic level of knowledge about the project to introduce the information to the survivor. Because case managers had built up trust with the survivors, the survivors were much more likely to take the recommendation of the case manager and enroll in the program. Because our case managers were not subject experts, survivors were willing to speak to researchers even without an understanding of the specifics. The specifics were provided by researchers and program staff before enrollment.
In order to understand how a community navigates issues related to gender-based violence, it is important to understand the ways in which the culture of that community may impact their perspective. The key stakeholders in this project included the funding entities, the Chief Programs Officer, the Neurofeedback program Lead, and members of the Neurofeedback team. The population consisted of survivors of gender-based violence; both those who had completed a neurofeedback program and those who had not yet done so but desired to do so in the future.  This research collaboration was between researchers at Michigan State University and  Fort Bend Women's Center. The organization, which served as the primary setting for the project, provides emergency shelter, housing/rental assistance, and supportive services. The project was predominantly made up of those located within the agency as staff members while researchers at Michigan State University primarily served as guides and consultants for the research portion of the project. For this project, funders included the Texas Health and Human Services Commission, the George Foundation, the Simmons Foundation, and the Office for Victims of Crime.
Project Description
This case study involved a multi-year collaboration. During the initial six-months, a series of site visits were conducted with the goal of researchers getting to know staff members of the community organization, as well as the survivors who received services from the organization. Before engaging in any research, a multi-day feedback session was held in which staff members from the organization gave feedback on the research including the approach, questions, assessment tools, and logistics of how the research would be conducted. In these sessions, it became clear that given the population being served at this site, to include high numbers of disabled or immigrant survivors, there would need to be adjustments for accessibility and safety. Other barriers specific to this collaboration included staff burdens, the distance between researcher and community partner, and various considerations given the population such as trauma responses, trauma history, and the relatively transient nature of the population. Additionally, the research and data collection experience of the staff at the community organization was limited. These conversations were critical in helping the community organization familiarize themselves with the research and the researcher obtain a better understanding of the unique strains the organization was facing in conducting the research. As such, novel processes had to be developed and reinforced to ensure adequate data collection and analysis. We involved considerations for a variety of perspectives that may be shared by survivors in our data collection approach. We would do this in the future, with more frequent check-ins with participants and staff.
Outcomes
The collaboration consisted of frequent communication between the researchers and the organization. Additionally, site visits happened semi-annually. Key outcomes included – efficacy of the intervention was established, adaptive technology was created, and we found evidence of a successful collaboration. The neurofeedback intervention resulted in statistically significant decreases in depression, anxiety, PTSD, and disability symptomology for survivors. Survivors also experienced normalization of brain activity. This provides evidence that neurofeedback can benefit the well-being of survivors. Given the distance between Michigan and Texas, a system was created for checking in, transferring data, and ensuring that all necessary tasks were completed. A particularly novel component of this collaboration was the creation of an app for mobile phones that allowed for data to be transferred securely from Texas, in areas where Wi-Fi may not be present, to Michigan. The creation of a mobile phone app can be replicated. This was an important aspect of conducting research with a population where safety was critical, and Wi-Fi may not always be accessible.  Finishing the project, and creating tools to do so, is in itself an indicator that the collaboration was successful. However, this project resulted in a host of other products such as publications, technical reports, presentations, and an awarded grant which also indicate that this collaboration produced well-recognized resources. Not a traditional metric, but one of great importance to the authors is the fact that both the agency and the researchers wish to work together in the future.
Lessons Learned
Over the course of the 3-year collaboration, we learned many lessons about conducting rigorous research with community partners who serve survivors of gender-based violence. However, we highlight the four biggest takeaways from our collaboration – (1) communication, (2) trust, (3) buy-in, and (4) resources. It's important to note that there is no such thing as a perfect collaboration. Collaborations can be successful, produce important results, and still face challenges. It's important to note that there is no such thing as a perfect collaboration. Collaborations can be successful, produce important results, and still face challenges. That is true of our collaboration, in which we did face challenges. For domestic violence agencies, there is one overarching consideration that impacts the four takeaways we will discuss below – turnover and movement of staff. Turnover and movement of staff is relatively common in community agencies and that means that there is a constant need to set and reset expectations to make sure everyone has the same information about the project and what is expected of them. These expectations need to be reinforced frequently to ensure there are no issues that need to be addressed. For example, in the first 3 years of our collaboration, we experienced 3 different neurofeedback team leads and have seen the neurofeedback clinical team have full turnover twice. Our experience underlines the importance of consistently resetting expectations.
Communication
We have found in collaborations with multiple parties, particularly those that are conducted long-distance, communication is perhaps the most important ingredient for success. How do you work collaboratively when not in the same space? For us, it was critical to use technology. We used secure platforms to share information and have important conversations. However, having conversations is not enough. It is important these conversations do not use jargon. For example, there are certain technical terms that researchers or practitioners may use which are not clear and can lead to confusion. It's also important to share perspectives on what the priorities are for different parties. For example, researchers may be worried about things such as missing data whereas counselors may be more willing to collect minimal data in an effort to move on to the next survivor more quickly or to protect survivor confidentiality. Communication is complicated, especially at a distance. It's important to realize you may do the best you can and still have problems communicating. Defining modes of communication, and what expectations are, is also critical. For example, what constitutes an email versus a call, how frequent those communications will be, and what expectations are for when those communications will be returned.
Trust
It is critical that there is trust between all parties. The survivors must trust the community partner and the researchers, the community partners must trust the researchers, and the researchers must trust the community partners and the survivors. This can create a complex web of dynamics that can be vulnerable to changes and miscommunications. In our collaboration, there were moments where trust and understanding between the researchers and the community partners were limited. In retrospect, it was important for community partners and researchers to sit down and share their perspectives and approach to work. For example, researchers may be more focused on details like completing paperwork properly or recruitment and retention of participants. Whereas, community partners may be more focused on completing interventions or connecting survivors to resources. In both cases, these duties are appropriate for the position but given the rapidly changing needs of survivors, the priorities may not be in alignment across groups. It is critical for both parties to understand where the other is coming from and trust that the necessary steps for the project will be completed. Collaborations should tackle this issue by communicating freely and openly and not resulting in micromanaging or avoiding these issues. Collaborators must trust that all members of the collaboration will do their part and be transparent if and when issues arise. In our case, this impacted survivors' access to the project because at times, due to other survivor or agency demands, staff members were not actively talking to survivors about the project and what it may entail to become involved and learn more.
Buy-In
Ensuring that researchers, community stakeholders, and survivors have bought into the project and understand the project plan is important in ensuring things run smoothly. While the project itself may involve conducting research, it's important to elicit feedback from the other collaborators at all aspects of the process. In our case, we asked staff members and survivors to provide feedback on the project design and survey. We hosted a multi-day training to talk through the process, the questions we were asking, and gather feedback on what we should know to inform the project moving forward. However, as referenced above, these agencies may experience frequent turnover of staff movement. As such, is it important to check in about buy-in over the course of the project – but particularly when there are transitions.
Resources
Working with community partners, who are often over-burdened and under-resourced, requires acknowledgment and supplementation from other collaborators. In our case, it was important for the researchers to design and adjust the project to best meet the needs of the community partner and survivors. We did this by:
Taking over aspects of the project like data collection to the extent that was allowable given distance and travel,
Hiring staff members as research assistants to help with data collection; and
Creating a phone application that allowed for information necessary for the project to be directly transmitted to a secure server at MSU.
Burnout
While for many of our lessons learned, we have concrete suggestions for future work, we do find ourselves with one lesson we have learned but have not solved. A constant challenge on this project was learning how to deal with staff burnout – both in their roles and in regard to the research project. For example, as we've mentioned staff at these agencies are often overburdened and under-resourced. Participating in research can exacerbate these issues and lead to a faster rate of burnout or what we observed and have called "research fatigue". We believe that having a place to vent frustrations about the research project so they may be dealt with is a promising thought. However, this is a bit complicated as it seems that staff may be unsure of the appropriate avenue to share these concerns – whether it should be their agency supervisor or a member of the research team.
Research Process
A relatively unique aspect of this project was the willingness of staff to engage in all aspects of the research process. Members of FBWC were engaged throughout the entire process from project conceptualization to dissemination of information. The key stakeholder, Joshua Brown, was eager to be involved in research. However, this was only possible because Dessie Clark suggested the possibility and Joshua didn't know that it is unusual for community partners to be involved. This highlights the importance for researchers and community partners to be talking about research, the degree to which each member wants to be involved, and what expectations will be. The authors of this chapter had many conversations about authorship on all the produced works and what workload and timeline would look like to live up to these expectations.
Looking Forward
As we continue to move forward, we would be remiss if we did not acknowledge the impacts of COVID-19 on the intimate partner survivors, the agencies (such as Fort Bend Women's Center) that serve them, and research for those housed in a University setting. Before COVID-19 we imagined continuing our work in many of the same ways. We had applied for future grants and dreamed of expanding our work to examine the children's neurofeedback program at Fort Bend Women's Center. While we hope that eventually conducting our work, in-person, will continue, it seems prudent to reimagine what working together will look like in our altered state. It is the intention of the authors to continue collaborating. However, this may require adjusting to continue working in a virtual matter. Given the fact that technology has already been an important part of our process as long-distance partners, we hope that future work uses those technologies (digital survey platform, phone app for information transfer, etc.) to continue to collect important information that ultimately benefits survivors and their communities.
Recommendations
While gender-based violence is often examined at the individual level, communities play an important role in how gender-based violence is addressed and how survivors are supported. Communities can be a tremendous source of support for survivors by providing social support through which these individuals can access resources, and connect to services. In this way, communities have the potential to be a tremendous source of support for survivors. Or, in contrast, communities can impose substantial barriers on survivors and their families. Since structurally, communities are located closest to survivors, understanding how gender-based violence is addressed by, and within, communities is important in understanding and confronting gender-based violence as a society. The nature of this work was relatively clinical in nature (e.g. neurofeedback) where community relationships and community-engaged research are not a typical fixture. This effort provides suggestions for how those in clinical disciplines, like clinical psychology or social work, may conduct work with community psychologists that are more interdisciplinary in nature.
Further recommendations include:
Examining how those who do more clinical/individual work may engage with communities,
The use of technology to conduct and engage in community work, and
How researchers may do work in communities that is rigorous, such as the waitlist control trial done here, and is not limited to that which can be done inside a lab.
A frequent conversation between the authors of this article was about the wall that exists between researchers and communities. Often, it is assumed that communities do not value or understand research. Or, conversely, that any research that can be done in community settings is not rigorous or worthwhile. Our experiences show the inaccuracy of these assumptions. Fort Bend Women's Center created the neurofeedback program with research in mind. They implemented best practices and collected necessary data. While they didn't have the resources to compile and analyze the data in ways that could be presented to the scientific community – they were certainly open and eager for the opportunity. Additionally, the research that has been done in this collaboration so far has been recognized widely and invited to contribute to special issues and conference keynotes – a marker of success in the scientific community. This was successful because people, located in very different spaces, were willing to discuss how they could meet in the middle to accomplish a common goal. The experiences of survivors happen in real-world settings and it was important to capture their lived experiences in that setting.
It is important to take the time on the front end to develop a plan. But, also, recognizing that plan likely will change. There should be explicit plans for action with turnover and communication. The priorities of the work should be established and reinforced. This includes defining what priorities are overlapping, and what priorities are important to researchers and community partners so they can work together effectively. Given the fluid nature of research, domestic violence organizations, and survivors it is important for everyone to be willing to adapt. Researchers may be forced to make changes to the research plan, particularly to meet staff and survivors' needs. The agency may need to adapt to ensure that the research components fit into their own expectations and be willing to give feedback if they do not so adjustments can be made.
Implications for Community Psychology
There has been a multitude of promising results from this project including, establishing the efficacy of the intervention, creation of adaptive technology, and evidence of successful collaboration. In our case, researchers and community partners have published and presented in academic spaces and created a technical report for practitioners. Community psychology theory often focuses on engaging local communities that are relatively close to the research team. This case study has implications for how to do community-engaged research over a long distance using various technologies. This has the potential to further the conversation on how we can engage and work with communities when physical access may not be possible. This is important as funding and travel can pose barriers to certain populations and novel ways of doing this work may present additional opportunities for other researchers.
Conclusion
The authors of this case story believe that finding creative ways to manage mostly virtual relationships, as we have done here, has always been a critical component of doing community psychology work. However, as we wrote this chapter during COVID-19 we realized that what has been important to those of us striving to reach vulnerable populations in hard-to-reach locations is now a standard challenge. While community psychology has always pushed innovative ways to do community work, limited conversations have evolved on how adaptive technology could and should be used to try to ensure successful collaborations, particularly collaborations across distance.
From Theory to Practice Reflections and Questions
Gender-based violence is a rapidly growing social concern and even more so as the world continues to grapple with the effects of Covid-19 (Clark & Brown, 2021). How does the discussion in this case study challenge your thinking regarding traumatic brain injury (TBI) and gender-based violence?
Reflect upon conversations you have heard and/or had on gender-based violence. List 3-5 statements you have heard. Based on these statements what would you consider about society's response to this issue? If you have not heard any stereotypical or other statements, research 3-5 statements and answer the same question.
How would you go about creating an alternate setting to address this challenge in the community?
---
References
Domestic Abuse Intervention Project (n.d.).The Domestic Violence Power and Control Wheel https://www.thehotline.org/identify-abuse/power-and-control/