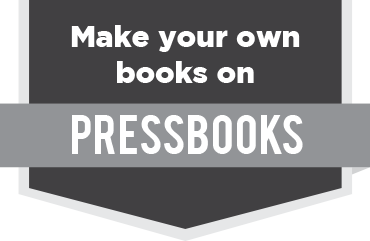 Make your own books on Pressbooks
A guide for people who want to make open textbooks.
This guide is for faculty authors, librarians, project managers and others who are involved in the production of open textbooks in higher education and K-12. Content includes a checklist for getting started, publishing program case studies, textbook organization and elements, writing resources and an overview of useful tools.